Welcome to Dr. Virendra Swarup Institute of Professional Studies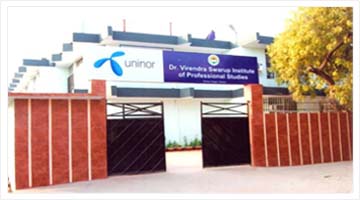 Dr. Virendra swarup institute professional studies, kidwai nagar kanpur, managed by Gauravendra Swarup
was established in the year 2005 , with the sole objective of producing teachers with noble and elevating quality, who, in turn, will achieve extraordinary traits and attainments.
         Dr. VSIPS , a renowned institution for excellent teacher training is a medium for dissemination of knowledge and culture. This institute is an epitome of hopes and aspirations for numerous budding teacher s. Today our institute boats of being one of the leading institute imparting high quality education for integrated with values and technology. the results are laudable and it can be proudly said that the credit of taking the institute to its pinnacle of success goes to the management , principal and the faculty members who work in tander.
           This institute has been providing excellent teacher training since 2005 with an approved intake of 200 girls. the medium of instruction is both English and Hindi medium. this college is affiliated with CSJM university and is registered under '2F' and '12B' fom U.G.C Beside this,........
Read more